"No matter how nimble, innovative, or globally networked your organisation or business is, it will run smack into the limits of its capabilities just by virtue of operating in today's dynamic world. To push through these limits, you need to tap into a nearly bottomless force of adaptability known as

symbiosis

"

Par mums

XREF Design Ltd is a European Union registered company. We launched in June 2013, but have very long way before that time. We inherited the experience from our fathers, who started their carrier in far 60'ties. We added new knowledge, modern technologies, up-to-date tools, young breath and continued their work by lunching a new company.

Our philosophy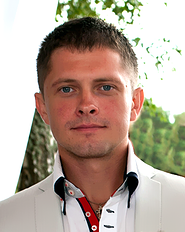 Jevgenijs Rusinovs
CEO
We are small company without any ambitions, but realistic views. Our main concept in cooperation with business partners is symbiosis, not a competition. "Symbiosis" comes from two Greek words that mean "with" and "living." It describes a close relationship between two organisms from different species. In mutualistic symbiosis it is beneficial to both parties - "win-win" concept.
Our company specialized on small projects that can be outsourced to us by some "Big guy" who is interested in time and money savings on hiring additional employment. By outsourcing minor works to us, you can focus on major tasks.
We can be a key to your business improvement in efficiency, deadlines reduction and total out costs. By reducing your company expenses you can compete with your competitors on a totally new level!
Like Rafe Sagarin said in his article about modern models in business relationships: "No matter how nimble, innovative, or globally networked your organization or business is, it will run smack into the limits of its capabilities just by virtue of operating in today's dynamic world. To push through these limits, you need to tap into a nearly bottomless force of adaptability known as symbiosis"
See you!
Organization scheme